— CHANGE CULTURE.


We are a woman owned architecture practice specializing in an array of architectural types with a particular emphasis on public and shared space. Our mission is to provide inclusive, equitable, and inquisitive architectures, landscapes, and interiors for everyone to — gather, play & learn





LEARN/ GROW


PLAY/ EXPLORE DISCOVER/ PRESERVE WORK/ RESTORE INNOVATE + THRIVE
Tulsa's Riverfront Park, Tulsa, Oklahoma
The vision to gather the people of Tulsa, Oklahoma, at a large, free, public destination, was pioneered by the George Kaiser Family Foundation and countless donors. The sixty-six acres of park space hugs the Arkansas River, welcoming all people by creating a place for everyone.
The playful use of material, form and multilayered event programming of the Lodge, Boathouse and Cabana buildings transform the visitor's expecations and experience of public architecture. Visitors discover amongst a network of paths, playgrounds, skate/bmx spaces and sports courts, open fields and wetlands, a new world where large wooden cranes perch, timber fortresses rise, the walls of buildings bulge and rooftops float, and imaginations can run free.
Experience the Park
︎︎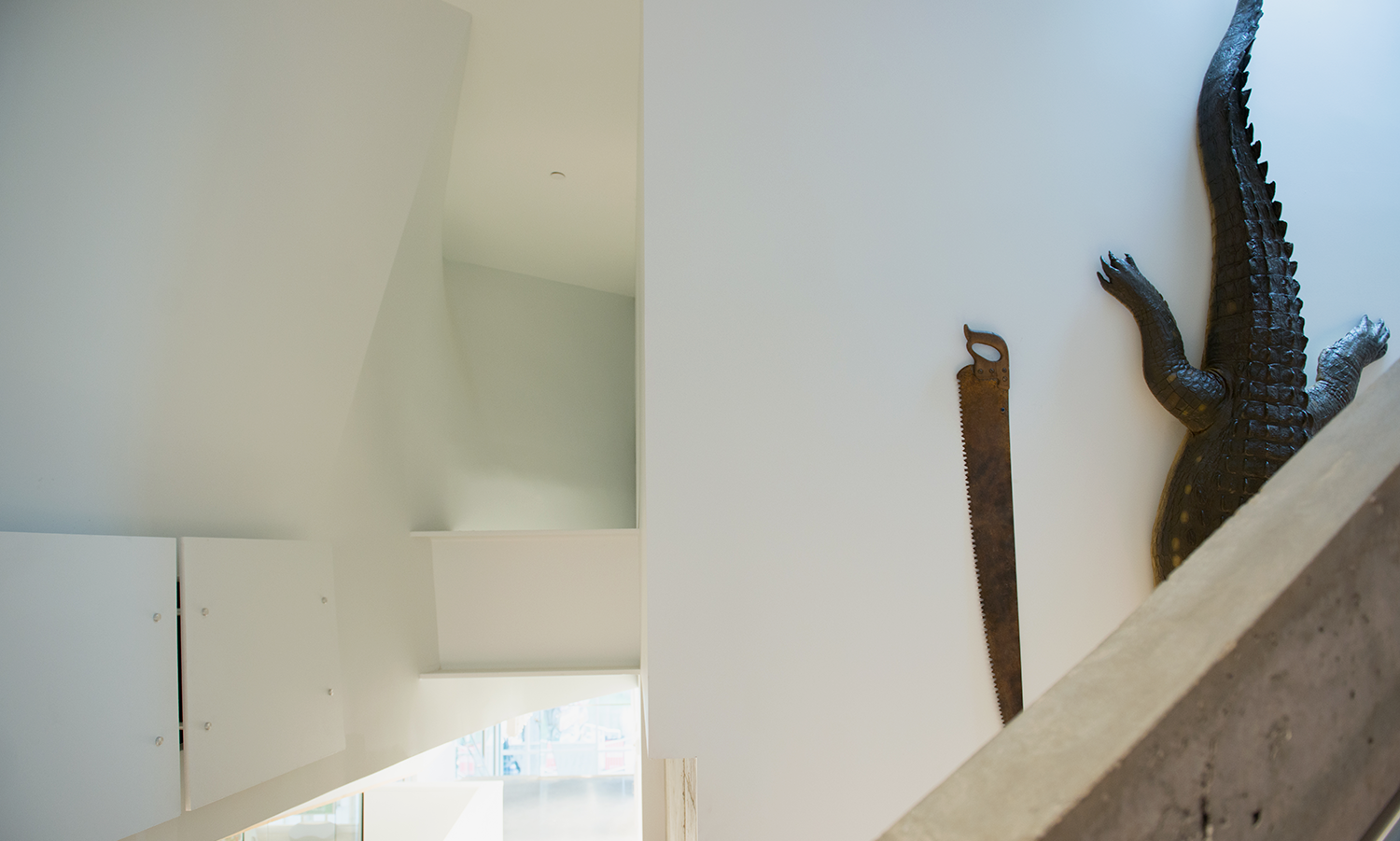 Countless builders and artisans made this dream a reality under the design leadership of Michael Van Valkenburgh Associates, Mack Scogin Merrill Elam Architects and Crossland Construction. DSNWRK's Jennifer Pindyck worked on the project since 2011 at both MVVA and MSME, and since 2017 was a consultant to MSME Architects, as DSNWRK. / Photography by Rubi Xu

2011-18
Yale Health
Yale University's Healthcare Center and Parking Garage, New Haven, Conneticut
Equitable environments start with equal access to sunlight and views for the patients and staff throughout the building.

Supporting the health and viability for Yale University's community, the not for profit multidisciplinary organization Yale Health's mission started with the goal to create 144,000 SF of exceptional service and healthy space. Ninety exam rooms, a seventy bed inpatient facility, 24/7 Acute Care Department, diagnostic imaging suite, pharmacy, and supporting office space, find its most efficient organization through the buildings rounded triangular form. Sunlight reaches deep into the buildings core through a series of cuts, which double as wayfinding.


DSNWRK's Jennifer Pindyck worked on the project from 2005-10 as the Senior Project Manager and Senior Project Designer for Mack Scogin Merrill Elam Architects.
2005-10
Wellesley College, Massachusetts
Clusters of buildings occupy the many high points of Wellesley College's vast and beautiful landscape. The campus center is rooted within this landscape as a constantly shifting mass extending in all directions, pulling the Wellesley community into a central gathering space.

A building with many front doors creates multiple unique visitor experiences. Behind these doors, lies a multitude of spaces to eat, sit, study, meet, relax, dance, learn, store, buy, and work. The variety of spaces provided allows visitors to choose the type of place they want to occupy at that moment. Often spaces are multi-functional. The living room is a place to study yet can temporarily transform into a stage for dancing. Generous vantage points of the landscape are available from all points.


DSNWRK's Jennifer Pindyck, a Wellesley alum, worked on the project from 2002-05 as a Project Designer under Mack Scogin Merrill Elam Architects. Pindyck was involved in all aspects of the campus center's design and documentation, including managing FFE. Project team included notable designers and consultants: Michael Van Valkenburgh Associates, ARUP Engineering, VHB, and LAM. The general contractor was Richard White Sons. / Photography by Timothy Hursley
2002-05